* You are invited! *
Register for our Monthly Meeting held on Zoom
Wednesday March 22, 2023 — 7:00 p.m. EST
Come meet our guest, Gloria Messenger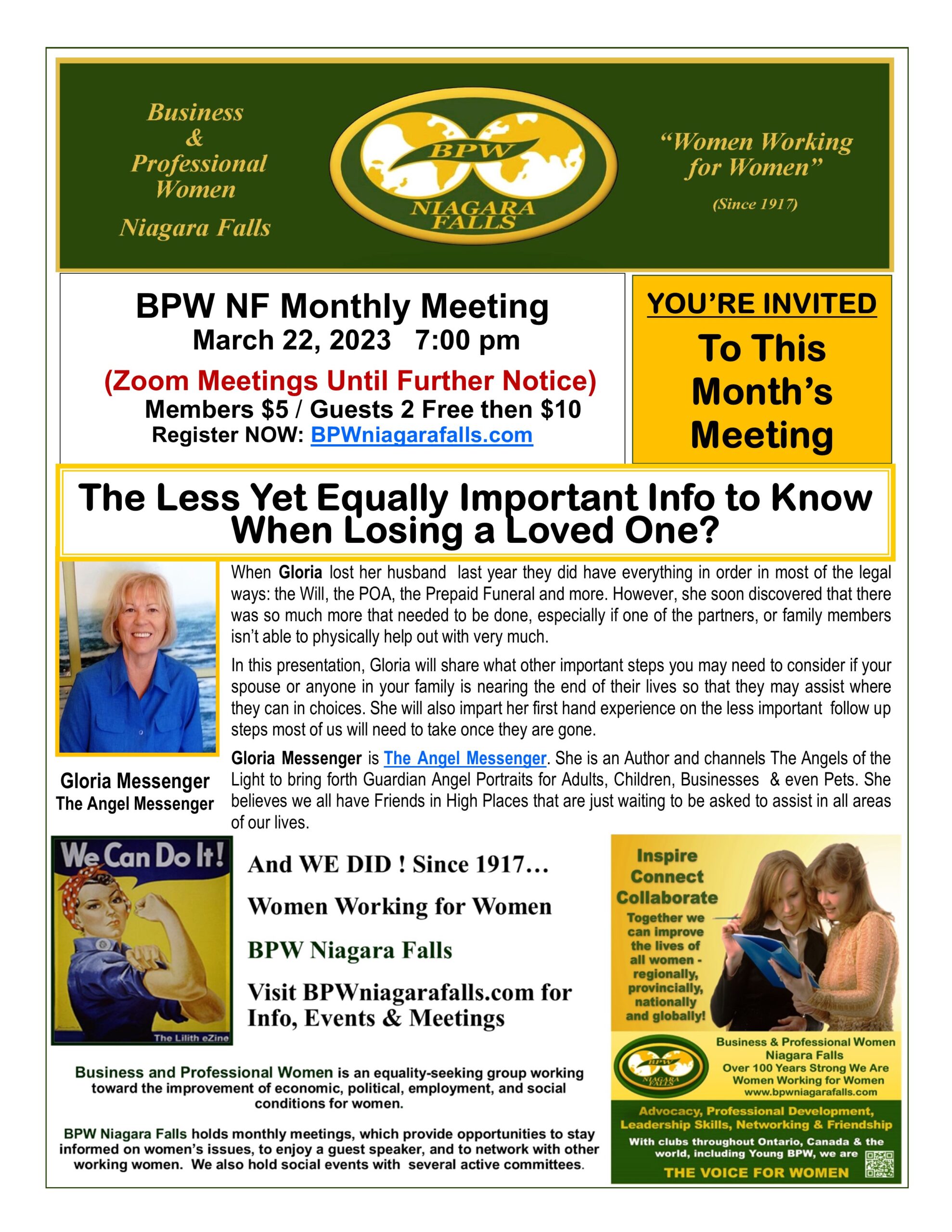 Presenting our Collection of Recipes!
Easy to amaze your guests, easy on the wallet – only $10.00
Business and Professional Women (BPW) is an organization that advocates for women locally, nationally and internationally. BPW Niagara Falls meets monthly on the fourth Wednesday evening. Business and professional women in the Niagara Peninsula and beyond are invited to attend our meetings as a guest or speaker and to become a member.
The Canadian Federation of Business and Professional Women (BPW Canada) is a non-sectarian, non-profit, and non-partisan organization. BPW has the mandate to work towards improving economic, political, social and employment conditions for women in Canada.